Google Fixes Hangouts: Microsoft and Facebook Should Be Worried
In theory, Google (NASDAQ:GOOG) (NASDAQ:GOOGL) Hangouts were a good idea from inception.
The free video chats worked for everything from business meetings to personal interaction and even recording webcasts. It also offered messaging capability and the option to have audio-only calls. It was a good idea that could have been a category changer, disrupting Microsoft's(NASDAQ:MSFT) Skype and Lync (which has now been integrated into Skype for Business) as well as Facebook's(NASDAQ:FB) Messenger and WhatsApp platforms.
Poor execution, however, held Hangouts back. They were difficult to access and had a heavy learning curve, limiting their usefulness.
But Google has made some changes and revamped the dedicated Hangouts homepage. This follows the release earlier this month of a simplified Android app for the video/chat product.
What did Google do?
The company simplified Hangouts and stripped it down to its essence. As you can see from the screenshot below, Google has made the available choices very straightforward.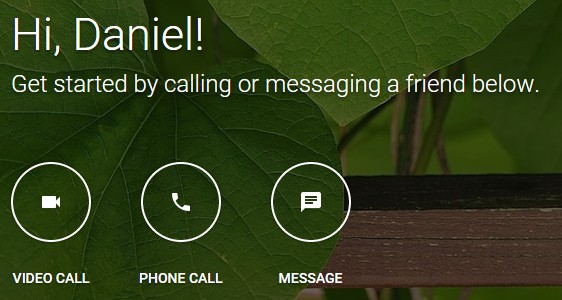 That section is at the center of the webpage, while the left hand column features a running list of your most recent interactions. The search leader has essentially made Hangouts a five-word, three-button product, removing any learning curve.
It's a leap forward in usability that makes Hangouts a sensible alternative to Skype and Skype for Business, services it closely resembles. It also arguably gives Google an edge over Facebook Messenger and WhatsApp because it offers more than just text messaging.
What was Google going for?
Google has not issued a press release or other public statement about the new Hangouts homepage, but it did issue one when it released the new Android app earlier this...
More